So this summer I got a bunch of cute things on their website and since I hasn't been showing you lately what I got for summer I thought you guys would like to see it.
As a matter of fact I got things that are Summery but could be worn into fall easily.
Or so I hope. lol
But first, l
et me get real and make 2 disclaimers here because I'm all about disclaimers and love: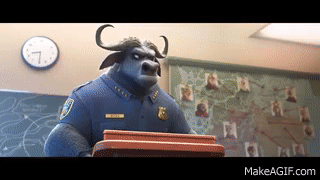 First Let's talk about the elephant in the room, shall we?
I know that every time I talk about an international company here all my readers from America say that this and that company has some controversial stories going on...
...But hey,
they are affordable and deliver good quality Fast Fashion for the price they ask for.
With that said, you get what you pay for.
Actually, I think you get more than what you pay for.
I say that if all honesty, and excuse me if I sound rude while I say this, but for instance:
I got a 1.88 dollar bracelet. It coasts LESS THAN 2 DOLLARS!
For a TWO DOLLAR product this is pretty good!
I think only really dumb people expect it to be real marble stone. Am I right?
All of us know by now that a real marble bracelet would be more than TWO DOLLARS, right?
Anyway, some people put stuff online like: "oh, it wasn't what I expected", but seriously what did you expected for two entire dollars?
I see the same products sold in H&M, Forever 21 AND Nasty Gal for a LOT more and with the SAME quality
- probably because they all use similar factories overseas. LOL. (And btw that is one of the reasons I stopped buying on Nasty Gal, sadly, because I love their style)
But I prefer to get the same products for a cheaper price. Don't you?
Specially when we talk about fast fashion.
Meaning: things I will wear for this season only and might not keep to next season or next year.
The second disclaimer is that this time I got these items for free but I was not paid to make this review.
All the thoughts here are my own and I was not pushed into changing anything I think.
Plus I have already made several purchases in this website so I think you could say I am a regular customer.
All right, let's got to the haul shall we?
First I'd like to show my new bodycon slip dress.
Dresses like that are so back in and I love it because they are so easy to put a look together.
You can wear them with heels and a nice choker or you can wear them with sneakers and a bomber jacket....
You can layer them or you can wear it by itself....
You can go high or low easily.
This is a plus size dress (XL), and looks AMAZING on the body.
Really hugging on the waist.
I feel like a Kadarshian, but in the nicest way - lol.
It is perfect for those that don't like super short dresses
- this goes up to the knee and have adjustable straps.
The fabric is stretchy spandex and cotton mix. Quite comfy.
It's a little thin but since I only wear clothes wearing a bra underneath I don't have any problems with it being see-through or anything, but not sure how you would feel without a bra.
And here's a tip for those that don't feel confident to wear tight dresses: wear spanx guys. Serioulsy. <3
Nothing much to say about the packaging but I just like to tell you that if you get DHL shipping it arrives in like 2-3 days. wow. I was surprised it was possible.
I usually just get the cheapest shipping method so this honestly impressed me.
The fabric arrives a bit crumpled because of the package but you can just hang it in the bathroom while you shower that the steam will make it look nice again.
The color on the website says purplish-red, and I think that is correct.
It's a beautiful fuchsia color with red undertones, that I particularly love. I think it looks amazing on redheads, brunettes, Asian skin tones and of course, on black skin.
I think it looks specially great when you have a nice tan but this is also a color I like for fall...
it looks amazing when everything around is rusty and orangy and there you are lovely like a blooming flower...
I don't know I have a crush for jewel tones.
Really pretty a
nd cheap!
This was 7 dollars and is now in clearance.
my next favorite: my wool felt fedora hat.
I saw this same model at Forever 21 for 50 bucks a couple of months ago.
This one was 8.22. I kid you not.
It's a double felt hat with detachable belt (hat band).
Which is super nice because you can buy other belts to accessorize it, or you could simply wear it without the belt whatsoever.
Me, personally, I love it with the band, but I would buy a Navajo hat band to wear with it sometimes.
Some more accessories!
First the Golden leaf Waistband
How adorable is this?
So delicate! It's a skinny belt that stretches up to 75cm, around 29.5 inches.
I LOVE belts and I assume I have quite a collection but to me a belt is an easy way to enhance the waist and to give a little bit of life to an old dress or skirt.
Some sunglasses because it's summer.
These Butterfly Sunglasses are definitely one of my favorites.
I also collect sunglasses and I was kind bummed that my old vintage glasses were broken...
The cateye shape looks very well on me and makes me feel like Miss Monroe in shades.
I don't exactly look the same, but this is how I feel. LOL.
Pink Sunglasses
Nothing is more summery than these mirrored glasses to me.
They are fun, loud and omg they're pink!
And we all wear pink on Wednesdays, don't we? LOL
Apparently people told me here that these type of lenses are good for snowy days too because the color filters the rays better. HUH! Go figure.
Maybe white snow and white sand works the same way reflecting the light?
and finally, the Faux Marble Cuffs
Like I said before this coasts only 1.88.
With your look all together this doesn't look cheap at all.
It has an Art Deco vibe that make it look quite polished to be honest.
It says Turquoise on the website but I think they mistook the stone, lol , or maybe there is a white turquoise that looks like that, idk - it definitely looks like marble to me .... So trust on the pic.
Since it's summer
I still want to get one of theirs mermaid bikini
and this black strappy cutout bra as soon as they arrive back in stock.
I'll record a video showing you guys everything once I get a chance! See ya!

Their websites:
source: Internet, Zaful, H-Sama
---
---